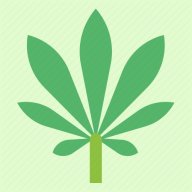 Usage & Effects
840 is a 50/50 hybrid offering consumers the best of both worlds being indica and sativa. The heritage of Purple Thai, Super Lemon Haze, God Bud, and Afgoo are apparent when you get a hold to a little 840. THC percentages vary by the grower, but you can expect a pleasant 18 to 22% THC on average. The flavor profile is one to brag about. You won't find the typical flavors of fruit or pine exactly with this strain. You can expect flavors more characteristic of cedar and huckleberry with a spicy finish. Since this strain is a 50/50 hybrid, it can take you either way. Some consumers report catching a case of couch-lock while others said they should have saved this one for in the morning. The only way to know precisely how 840 works for you is to find a little bit and give it a try. But if you do, remember to give others the 411 (information) on the 840.
FAQ
How much THC is in 840 strain?
Answer: This strain contains about 18% THC on average.