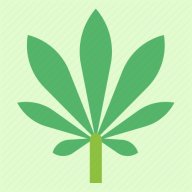 Usage & Effects
Agape
Time of use
AFTERNOON
Agape
Typical Effects
FOCUSED
SLEEPY
CREATIVE
Agape
Common Usage
A LOSS OF APPETITE
MIGRAINES
PAIN
Agape is a 50/50 hybrid offering a great balance of indica and sativa. Shasta Grape, along with Black Cherry, was said to have been used in creating this phenomenal variety of cannabis. THC percentages remain a little bit of a mystery with this one, but you can expect an impressive average of 15% to 20%. Each puff of this amazing stuff will make love to your palette, leaving tantalizing flavors of blueberry and orange behind. Those suffering from migraine headaches, loss of appetite, nausea, stress, depression, and pain find this hybrid to offer a lot of relief. The buzz is a very energetic and euphoric one that, as time progresses, tends to leave users feeling a little bit on the sleepy side.
FAQ
How much THC is in Agape strain?
Answer: This strain contains about 0% THC on average.