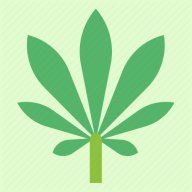 Usage & Effects
Ape Shit
Time of use
EVENING
Ape Shit
Typical Effects
RELAXED
SOCIAL
HAPPY
Ape Shit
Common Usage
DEPRESSED
INSOMNIA
MIGRAINES
Ape Shit is a 50/50 hybrid variety of cannabis containing equal amounts of Indica and Sativa. This cannabis strain has legendary genetics like Cindy 99, Purple Urkle, and Acapulco Gold utilized in its creation. THC averages between 15 to 20%, and this strain also boasts a 1% CBD profile. The flavor of the bud is described as sweet with a tart finish having floral notes. The buzz is a relaxed social one that leaves you feeling happy and chattery. It is said the strain is great at helping fight away the symptoms of insomnia, depression, stress, anxiety, migraines, arthritis, PTSD, chronic pain, and more.
FAQ
How much THC is in Ape Shit strain?
Answer: This strain contains about 19% THC on average.