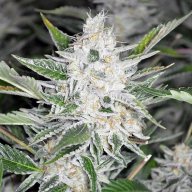 Usage & Effects
Bio Diesel
Time of use
AFTERNOON
Bio Diesel
Typical Effects
RELAXED
SOCIAL
HAPPY
Bio Diesel
Common Usage
DEPRESSED
A LOSS OF APPETITE
PAIN
Bio Diesel is a 50/50 hybrid cannabis strain offering consumers equal amounts of Indica and Sativa. This beautiful hybrid averages impressive levels of THC ranging between 18 to 24%. It also typically has a 1% CBD level. The nugs range from light to olive green and have an abundance of sparkly crystal-like trichomes and amber-colored hairs. The strain also contains legendary genetics such as Sensi Star and Sour Diesel to help reduce the exquisite flavors and aromas of pine, diesel, and berries. Many consumers report this to be an excellent strain to help increase the appetite as well as fight off chronic pain, depression, stress, anxiety, and more. The buzz is described as a very relaxing and happy one that leaves people feeling social and talkative.
FAQ
How much THC is in Bio Diesel strain?
Answer: This strain contains about 24% THC on average.