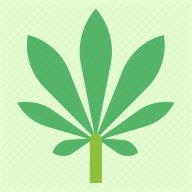 Usage & Effects
Cactus
Time of use
EVENING
Cactus
Typical Effects
RELAXED
SLEEPY
HAPPY
Cactus
Common Usage
ARTHRITIS
INSOMNIA
MIGRAINES
Cactus is an 80% Sativa dominant cannabis strain. This sweet Sativa boasts impressive levels of THC, averaging between 18 to 24% or more. This delectable cannabis strain is a cross of Northern Lights, Afghani, and Cactus. The buds are dark green in color with brilliant amber-colored hairs. They have an exquisite crushed diamond-like coating of beautiful trichomes. The flavor profile is described as spicy with hints of lemon and pine. Consumers report this strain helping control the symptoms of arthritis, chronic pain, stress, depression, anxiety, as well as fighting off migraines. They also say this is a great variety of cannabis to help those with insomnia. The buzz is described as being a very happy and relaxing one that will leave you feeling sleepy.
FAQ
How much THC is in Cactus strain?
Answer: This strain contains about 24% THC on average.