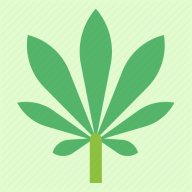 Usage & Effects
Chronic
Time of use
EVENING
Chronic
Typical Effects
FOCUSED
RELAXED
SEDATED
Chronic
Common Usage
DEPRESSED
ANXIETY
NAUSEA
Chronic is a 60% Sativa dominant cannabis strain. This particular variety of cannabis is a cross between Skunk # 1, AK-47, and Northern Lights. THC levels average between 18 to 22%, and CBD comes in at an average of around 3%. The buds are forest green in color, sometimes having hints of purple and even blue throughout them. The flavor is described as being hash-like and spicy with hints of candy and a skunky finish. Consumers say the strain is great at helping control the symptoms of nausea, anxiety, PTSD, stress, depression, chronic pain, arthritis, and more. The buzz is described as being a very relaxed and focused one that leaves many people eventually feeling very sedated.
FAQ
How much THC is in Chronic strain?
Answer: This strain contains about 20% THC on average.