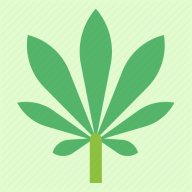 Usage & Effects
Congo
Time of use
AFTERNOON
Congo
Typical Effects
SOCIAL
HAPPY
ENERGETIC
Congo
Common Usage
DEPRESSED
PAIN
STRESS
Congo is a 70% Indica dominant cannabis strain. This intense Indica has beautiful levels of THC ranging between 18 to 24% on average. It is a combination of Congo #3, Bangi Congo, and Pakistan Chitral Kush. The buds are forest green in color and have an exquisite flavor profile of candy and fruit. They are extremely sticky to the touch thanks to the intense chunky trichome coverage. Consumers report this strain helping to fight off the symptoms of stress, depression, chronic pain, arthritis, PTSD, and more. The buzz is said to be a very happy and energetic feeling, one that helps many consumers feel social and outgoing.
FAQ
How much THC is in Congo strain?
Answer: This strain contains about 20% THC on average.