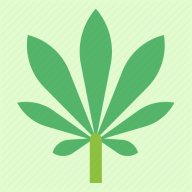 Critical Mass
Indica content
Usage & Effects
Critical Mass
Time of use
EVENING
Critical Mass
Typical Effects
RELAXED
CREATIVE
SEDATED
Critical Mass
Common Usage
DEPRESSED
A LOSS OF APPETITE
ANXIETY
Critical Mass is an 80% Indica dominant cannabis strain. This sweet Indica has equally sweet levels of THC ranging between 18 to 24% or more. This beautiful variety of cannabis came to be by crossing a Skunk #1 with an Afghani landrace. The buds are dark green in color with shades of blue and purple throughout them. They have fiery red hairs that are amplified by the intense trichome coverage. The buds are very resinous and sticky to the touch, making them very difficult to break up by hand. The flavor is described as having hints of hash and spice with an earthy and skunky finish. A lot of consumers say this strain is great at helping to improve their appetite and fight off migraine headaches. They also report it helping to manage the symptoms of stress, depression, chronic pain, arthritis, anxiety, PTSD, and more. The buzz is described as a very relaxing one that helps with creativity but will eventually leave most people feeling very sedated.
FAQ
How much THC is in Critical Mass strain?
Answer: This strain contains about 22% THC on average.