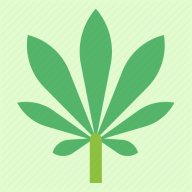 Usage & Effects
DarkStar
Time of use
EVENING
DarkStar
Typical Effects
RELAXED
SLEEPY
COTTON MOUTH
DarkStar
Common Usage
DEPRESSED
A LOSS OF APPETITE
ANXIETY
DarkStar is a 100% Indica dominant cannabis strain. You can expect an average THC level ranging from 16 to 20% with this beauty. Dark Star was created by crossing Mazar-i-Sharif with Purple Kush. The buds are bright green in color with gorgeous flashes of blue and purple. They have vibrant pink hairs and an intense coverage of chunky sticky, resinous trichomes. The flavor profile is described as herbal and sweet with a coffee-like finish. A lot of consumers say this strain helps to improve their appetite. Many people also report this strain being excellent at assisting them in controlling the symptoms of stress, depression, anxiety, chronic pain, arthritis, and much more. The buzz is said to be a very relaxing and sleepy feeling one that commonly comes with a side effect of cotton face.
FAQ
How much THC is in DarkStar strain?
Answer: This strain contains about 16% THC on average.