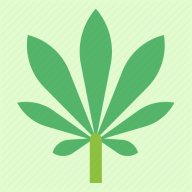 Usage & Effects
Destroyer
Time of use
MORNING
Destroyer
Typical Effects
FOCUSED
PARANOIA
CREATIVE
Destroyer
Common Usage
NAUSEA
Destroyer is an 85% Sativa dominant cannabis strain. This particular variety is Sativa has heavy levels of THC ranging between 18 to 25% that just might destroy you if you're not a seasoned consumer. It is said that Destroyer took quite some time to create. Rumor has it that the grower who developed the strain put an estimated seven years in the backcrossing of the best Sativa dominant strains they had available. These include genetics from Colombia, Thailand, and Mexico. This strain tests extremely high, with trichome coverage having an estimated 92 trichomes every square millimeter. The buds are forest green in color and can have flashes of purple and blue depending on nitrogen and temperature levels. Consumers report this strain helping them with chronic pain, stress, depression, and more. The buzz is said to be a very relaxing and focused feeling.
FAQ
How much THC is in Destroyer strain?
Answer: This strain contains about 23% THC on average.