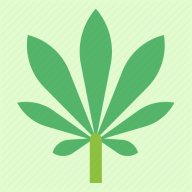 Usage & Effects
Ether
Time of use
EVENING
Ether
Typical Effects
RELAXED
CREATIVE
SEDATED
Ether
Common Usage
DEPRESSED
A LOSS OF APPETITE
ANXIETY
Ether is a 70% Indica dominant cannabis strain. This particular variety of cannabis has an average THC level ranging from 14 to 21%. It is a phenotype of Alien Dawg. The buds are a lush green color with rustic orange, red, and yellow pistils. They are blanketed with an exuberant amount of sticky trichomes, making them nearly impossible to break up by hand. The flavor profile is sweet and sour with hints of pine and an earthy finish. Many people report this strain helping to improve their appetite. It's also said to be great at helping manage the symptoms of anxiety, stress, depression, PTSD, ADHD, menstrual cramps, arthritis, chronic pain, and more. The buzz is said to be a very relaxing and creative feeling one that leaves many people very sedated.
FAQ
How much THC is in Ether strain?
Answer: This strain contains about 21% THC on average.