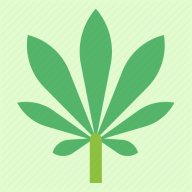 Forbidden Fruit
THC Content
Forbidden Fruit
CBD Content
Forbidden Fruit
Indica content
Usage & Effects
Forbidden Fruit
Time of use
EVENING
Forbidden Fruit
Typical Effects
RELAXED
SLEEPY
HUNGRY
Forbidden Fruit
Common Usage
DEPRESSED
A LOSS OF APPETITE
INSOMNIA
Flying Dragon is a 50/50 hybrid cannabis strain that offers consumers equal amounts of both Indica and Sativa. This delectable hybrid has high levels of THC, averaging 18 to 22% or better. It is said to have lineage from Haze and Cambodian Sativa along with Skunk and Hindu Kush. The buds are forest green in color and sometimes even neon green. They have red and orange hairs hidden behind a thick wall of sticky frosty trichomes. The flavor profile is spicy and earthy with a hash like finish. This strain is reported to help improve the appetite as well as fight off the symptoms of nausea, stress, depression, anxiety, chronic pain, arthritis, and more. The buzz is described as being a very relaxing and focused feeling one that comes with the common side effect of dry eyes.
FAQ
How much THC is in Forbidden Fruit strain?
Answer: This strain contains about 26% THC on average.