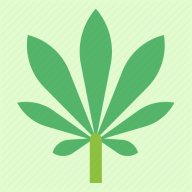 Frankenstein
Indica content
Usage & Effects
Frankenstein
Time of use
EVENING
Frankenstein
Typical Effects
FOCUSED
RELAXED
CREATIVE
Frankenstein
Common Usage
DEPRESSED
ANXIETY
INSOMNIA
Frankenstein is an 80% Indica dominant cannabis strain. This monster comes in with almost scary THC levels averaging 25 to 30% or more! After a couple of puffs of this stuff, you might be wondering if "it's alive" as you are fallings asleep on the couch. The buds are forest green in color with rustic orange, red, and yellow hairs. They are blanketed in a thick frosty coating of luscious resinous trichomes. The flavor profile is spicy with hints of hash and lemon, followed by a tropical finish. Many consumers report this strain helping them fight off the symptoms of insomnia, anxiety, stress, depression, PTSD, ADHD, chronic pain, arthritis, and more. The buzz is described as being a very focused, relaxing, and creative feeling one.
FAQ
How much THC is in Frankenstein strain?
Answer: This strain contains about 29% THC on average.