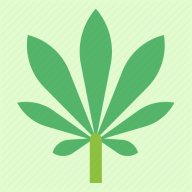 Usage & Effects
Frosty
Time of use
EVENING
Frosty
Typical Effects
RELAXED
SOCIAL
HAPPY
Frosty is a 65% Indica dominant cannabis strain. This potent Indica packs a punch with THC levels ranging between 18 to 25% or higher. The buds are forest green to light green in color and have neon orange hairs dancing around them. They are wrapped in a thick blanket of beautiful, chunky, sticky trichomes. The flavor profile is described as dank and sweet with hints of pine followed by a skunky floral finish. Many people say this strain helped to improve their appetite as well as fight off the symptoms of chronic pain, stress, depression, anxiety, PTSD, menstrual cramps, and much more. The buzz is described as a very happy, social, and relaxing one.
FAQ
How much THC is in Frosty strain?
Answer: This strain contains about 22% THC on average.