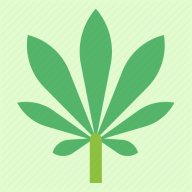 Usage & Effects
Future
Time of use
AFTERNOON
Future
Typical Effects
FOCUSED
RELAXED
SOCIAL
Future
Common Usage
DEPRESSED
A LOSS OF APPETITE
MIGRAINES
Future is a 50/50 hybrid cannabis strain. This beautifully balanced hybrid offers consumers equal amounts of Indica and Sativa. THC levels average between 18 to 26% or higher, making Future some serious fire. Future was created crossing Gorilla Glue # 4 with Starfighter. The buds are bright green in color with fiery neon orange hairs. They are blanketed with a thick luscious coating of sticky, resinous trichomes, making them nearly impossible to break up without the assistance of a grinder. The flavor is sweet and exotic with hints of berry and lemon followed by a dank skunky finish. Many consumers report this strain helping to improve their appetite and fight away migraine headaches. It is also said to be great at managing the symptoms of depression, stress, anxiety, PTSD, chronic pain, arthritis, menstrual pains, and more. The buzz is described as being a very relaxing, social, and focused feeling one.
FAQ
How much THC is in Future strain?
Answer: This strain contains about 24% THC on average.