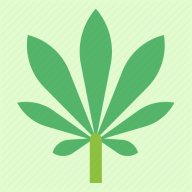 Usage & Effects
Gas
Time of use
AFTERNOON
Gas
Typical Effects
RELAXED
SOCIAL
CREATIVE
Gas
Common Usage
DEPRESSED
INSOMNIA
MIGRAINES
Gas is a heavy-hitting 100% Indica dominant cannabis strain. THC levels range between 18 to 22% or higher making Gas some serious fire. Gas is a phenotype of the legendary OG Kush. It produces gorgeous moss green colored buds with electrified orange and red hairs. The buds are wrapped in an abundance of frosty sticky trichomes that make them very sticky and difficult to break up by hand. The flavor profile is earthy and sweet with hints of citrus and a woody finish. Many consumers report this strain helping them control the symptoms of migraine headaches and insomnia. It is also said to be great at helping manage stress, depression, anxiety, PTSD, ADHD, chronic pain, and more. The buzz is described as being social, relaxing, and creative feeling.
FAQ
How much THC is in Gas strain?
Answer: This strain contains about 21% THC on average.