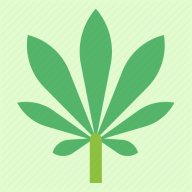 Good Medicine
Sativa content
Usage & Effects
Good Medicine
Time of use
AFTERNOON
Good Medicine
Typical Effects
RELAXED
SOCIAL
CREATIVE
Good Medicine
Common Usage
DEPRESSED
A LOSS OF APPETITE
ANXIETY
Good Medicine is a 70% Sativa dominant cannabis strain. Many people consider this a one-to-one strain meaning it has equal amounts of THC and CBD. On average, you can expect low-thc around 7 to 10% and relatively high CBD that also comes in between 7 to 10%. This unique variety of cannabis was created by crossing Tres Dawg and Green Crack with Harlequin and Appalachia. The buds are dark green in color with red and orange hairs twisting throughout them. The trichome coverage is not extensive but still in abundance enough to make these buds very sticky. The flavor profile is sweet and peppery with hints of spice followed by a floral finish. Many people say the strain helps them to improve their appetite and fight off the symptoms of stress, depression, anxiety, nausea, chronic pain, arthritis, and more. The buzz is described as a very relaxing, creative, and social feeling one.
FAQ
How much THC is in Good Medicine strain?
Answer: This strain contains about 8% THC on average.