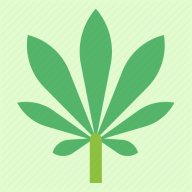 Usage & Effects
Gravity
Time of use
EVENING
Gravity
Typical Effects
SLEEPY
HUNGRY
HAPPY
Gravity
Common Usage
DEPRESSED
ARTHRITIS
INSOMNIA
Gravity is a 50/50 hybrid cannabis strain. This beautifully balanced hybrid offers the best of both worlds, having equal amounts of Indica and Sativa. THC levels average between 18 to 20% plus an average of 1% CBD. Gravity was created crossing Northern Lights with Hash Plant. The end result produces forest green buds with red and copper-colored hairs. They are wrapped in a generous portion of chunky sticky trichomes that make them exceedingly difficult to break up without a grinder. The flavor profile is earthy with hints of pine and hash followed by a floral, pungent finish. Many consumers report this strain helping them fight the symptoms of insomnia, arthritis, chronic pain, menstrual cramps, depression, stress, nausea, loss of appetite, and much more. The buzz is described as one that will leave you happy, hungry, and sleepy.
FAQ
How much THC is in Gravity strain?
Answer: This strain contains about 20% THC on average.