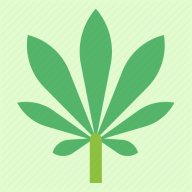 Usage & Effects
Loud
Time of use
AFTERNOON
Loud
Typical Effects
FOCUSED
SOCIAL
CREATIVE
Loud
Common Usage
DEPRESSED
MIGRAINES
PAIN
Loud is a 50/50 hybrid cannabis strain. This beautifully balanced hybrid offers consumers equal amounts of indica and sativa. It also offers up healthy levels of THC averaging somewhere between 25 to 28% or higher. The bright green nugs are covered with fiery orange hairs and enough trichomes to make a room sparkle like a disco ball. The nugs are known to have brilliant flashes of purple and lavender throughout them went broke open. The flavor profile is earthy, funky, and skunky with hints of spice and eucalyptus wrapped up with a pleasing floral finish. Many people report this strain helping them control the symptoms of depression, migraine headaches, chronic pain, nausea, loss of appetite, menstrual cramps, PTSD, and much more. The buzz is said to be a relaxing, focused, and social feeling one that is known to commonly help spark creativity.
FAQ
How much THC is in Loud strain?
Answer: This strain contains about 28% THC on average.