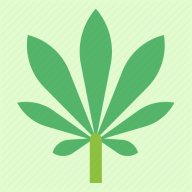 Usage & Effects
LSD
Time of use
AFTERNOON
LSD
Typical Effects
RELAXED
PARANOIA
COTTON MOUTH
LSD
Common Usage
DEPRESSED
A LOSS OF APPETITE
ANXIETY
LSD is a 55% Indica dominant cannabis strain. You can expect an average THC level of somewhere between 18 to 24% or more. LSD was created by crossing Skunk #1 with Mazar. The buds are forest green in color with red and orange hairs hiding behind a thick blanket of sticky, resinous trichomes. The intense trichome coverage makes these buds very sticky to the touch and difficult to break up without a grinder. The flavor profile is earthy and spicy mixing fruit with a floral skunky finish. Many people have reported this strain of cannabis, helping them control the symptoms of stress, depression, anxiety, PTSD, I loss of appetite, nausea, chronic pain, arthritis, and more. The buzz is described as very relaxing one. It is known to come with a common side effect of cottonmouth.
FAQ
How much THC is in LSD strain?
Answer: This strain contains about 24% THC on average.
Where can I buy LSD weed strain?