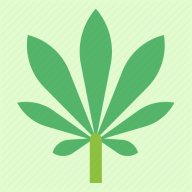 Mag Landrace
Indica content
Usage & Effects
Mag Landrace
Time of use
EVENING
Mag Landrace
Typical Effects
RELAXED
SLEEPY
HUNGRY
Mag Landrace
Common Usage
DEPRESSED
A LOSS OF APPETITE
INSOMNIA
MAG Landrace is a potent strain of cannabis that leans heavily on the Indica spectrum. It is said to have come from Iran making its way to Illinois. The buds are dark green in color with flashes of purple and blue very similar to what you would see from Afghani or Hindu Kush. These beautiful buds are covered in orange hairs and have an exceptionally thick wall of trichomes. THC profiles are said to be very high, averaging 25 to 30%. The flavor profile is dank, earthy, and pungent. A lot of people have reported the strain helping them control the symptoms of stress, depression, loss of appetite, insomnia, nausea, and more. The buzz is described as a very relaxing and sleepy feeling. It is also known to cause a major case of the munchies.
FAQ
How much THC is in Mag Landrace strain?
Answer: This strain contains about 27% THC on average.