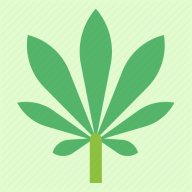 Usage & Effects
Malawi
Time of use
MORNING
Malawi
Typical Effects
FOCUSED
DRY EYES
PARANOIA
Malawi
Common Usage
DEPRESSED
MIGRAINES
PAIN
Malawi is a 100% sativa dominant cannabis strain. You can expect an average THC level somewhere between 14 to 24% or higher. The buds are moss green in color with long orange and yellow hairs dancing behind a thick sticky wall of ooey-gooey resinous trichomes. The flavor profile boasts hints of lemon and spice mixed with nuts and a coffee bean-like finish. Many people have reported this strain of cannabis, helping them control the symptoms of migraine headaches, chronic pain, stress, depression, anxiety, PTSD, ADHD, and much more. The buzz is said to be a very focused one that comes with a side effect of dry eyes.
FAQ
How much THC is in Malawi strain?
Answer: This strain contains about 24% THC on average.