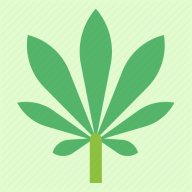 Usage & Effects
Mammoth
Time of use
AFTERNOON
Mammoth
Typical Effects
FOCUSED
RELAXED
CREATIVE
Mammoth
Common Usage
DEPRESSED
ANXIETY
MIGRAINES
Mammoth is a 50/50 hybrid cannabis strain. This beautifully balanced hybrid offers cannabis consumers The Best of both worlds, providing equal amounts of indica and sativa. THC levels range somewhere between 18 to 22% or higher. It is said to be a cross between LA Confidential mixed with Snow Cap. The buds are bright green in color with rustic orange-yellow and red hairs. They are covered in an abundance of sticky, resinous trichomes that make them very difficult to break up by hand. The flavor profile is sweet and smooth, with hints of pine and a skunky floral finish. A lot of people have reported the strain of cannabis helping them fight off the symptoms of migraine headaches, stress, depression, anxiety, chronic pain, and much more. The buzz is said to be a very relaxing, focused, and creative feeling one.
FAQ
How much THC is in Mammoth strain?
Answer: This strain contains about 21% THC on average.