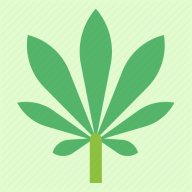 Usage & Effects
Mazar
Time of use
EVENING
Mazar
Typical Effects
RELAXED
SLEEPY
DRY EYES
Mazar
Common Usage
DEPRESSED
A LOSS OF APPETITE
ANXIETY
Mazar is an 80% Indica dominant cannabis strain. You can expect an average THC level somewhere in the neighborhood of 18 to 22% or higher from this strain. It is said to be a combination of Afghan mixed with Skunk #1. The buds are bright green with loads of dark red hairs hiding behind an abundance of thick, chunky, sticky trichomes. The flavor profile is earthy and sweet mixed with hints of citrus fruit and hash and a pungent skunky finish. A lot of people have said this strain of cannabis helps them to improve their appetite as well as control the symptoms of stress, depression, anxiety, PTSD, nausea, chronic pain, and much more. The buzz is described as being a very relaxing and sleepy feeling. It is also known to come with a common side effect of dry eyes.
FAQ
How much THC is in Mazar strain?
Answer: This strain contains about 20% THC on average.