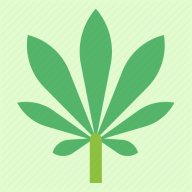 Moose And Lobsta
THC Content
Moose And Lobsta
CBD Content
Moose And Lobsta
Sativa content
Usage & Effects
Moose And Lobsta
Time of use
AFTERNOON
Moose And Lobsta
Typical Effects
FOCUSED
HAPPY
ENERGETIC
Moose And Lobsta
Common Usage
DEPRESSED
PAIN
NAUSEA
Moose and Lobsta is a 70% sativa dominant cannabis strain. The sweet sativa has THC levels averaging somewhere between 12 to 18% or higher. It is a combination of Oregon Huckleberry mixed with Kali Snapple. The buds are neon green with electrified orange hairs and loads of sticky, chunky resinous trichomes. The flavor profile is sweet and earthy, with a skunky diesel-like finish. A lot of people have said this strain of cannabis helps them control the symptoms of chronic pain, nausea, stress, depression, PTSD, anxiety, and much more. The buzz is said to be happy, focused, and energetic healing.
FAQ
How much THC is in Moose And Lobsta strain?
Answer: This strain contains about 15% THC on average.