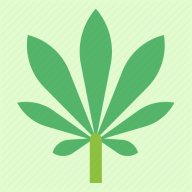 Usage & Effects
Nepalese
Time of use
AFTERNOON
Nepalese
Typical Effects
HUNGRY
HAPPY
CREATIVE
Nepalese
Common Usage
DEPRESSED
A LOSS OF APPETITE
PAIN
Nepalese is a 100% sativa dominant cannabis strain. This sweet, succulent sativa has just enough THC to get the job done coming in at an average of 18 to 20% or more. The buds are bright green in color with electrified orange and red hairs hiding behind a thick sticky wall of chunky resinous trichomes. The flavor profile is earthy and sweet, with hints of wood and a pleasing floral finish. Many people report the strain of cannabis helping them control the symptoms of stress, depression, chronic pain, anxiety, PTSD, ADHD, nausea, loss of appetite, menstrual cramps, and much more. The buzz is described as a very happy and creative feeling. It is also known to increase your appetite leaving you with a major case of the munchies.
FAQ
How much THC is in Nepalese strain?
Answer: This strain contains about 17% THC on average.