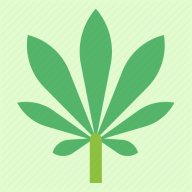 Usage & Effects
Nukeheads
Time of use
AFTERNOON
Nukeheads
Typical Effects
SLEEPY
HUNGRY
SOCIAL
Nukeheads
Common Usage
DEPRESSED
A LOSS OF APPETITE
INSOMNIA
Nukeheads is a hybrid variety of cannabis that can go heavy on the indica or heavy on the sativa side, depending on the batch and who's growing. THC come in extremely high, averaging somewhere around 25 to 30% or better. The buds are forest green with copper-colored hairs and an extremely exuberantly thick sticky wall of chunky resinous trichomes. The flavor profile is earthy and dank with hints of citrus and pine, followed by an earthy finish. Many people report this strain of cannabis helping them control the symptoms of stress, depression, anxiety, PTSD, chronic pain, migraine headaches, nausea, loss of appetite, and much more. The buzz is described as a very social feeling before leaving many people feeling tired and sleepy. It is also known to increase the appetite leaving consumers with a major case of the munchies. You might say this one leaves you happy, hungry, and sleepy.
FAQ
How much THC is in Nukeheads strain?
Answer: This strain contains about 30% THC on average.