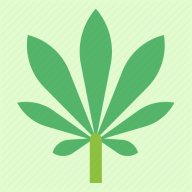 Usage & Effects
OCD
Time of use
AFTERNOON
OCD
Typical Effects
FOCUSED
SOCIAL
CREATIVE
OCD
Common Usage
DEPRESSED
ANXIETY
PAIN
OCD is a 50/50 hybrid cannabis strain. This beautifully balanced hybrid offers consumers equal amounts of indica and sativa. THC levels are a bit of a mystery but estimated to range somewhere between 12 to 24%. The buds are pale green with orange and brown hairs. They have loads of sticky sparkly trichomes covering them like fresh powdery snow. The flavor profile is funky and chunky, with a hint of burnt peanut butter and a nutty finish. Many people have said this strain of cannabis helps them control the symptoms of chronic pain, arthritis, menstrual cramps, migraine headaches, stress, depression, anxiety, PTSD, nausea, loss of appetite, and much more. The buzz is described as a very focused and social feeling. It is also known to help with creativity.
FAQ
How much THC is in OCD strain?
Answer: This strain contains about 0% THC on average.