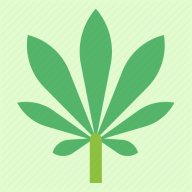 Original Glue
Indica content
Usage & Effects
Original Glue
Time of use
EVENING
Original Glue
Typical Effects
RELAXED
SLEEPY
HAPPY
Original Glue
Common Usage
DEPRESSED
A LOSS OF APPETITE
ANXIETY
Original Glue is a 60% Indica dominant cannabis strain with absolutely insane levels of THC. This potent, pungent Indica will pack a punch, possibly knocking you out with THC levels coming in around 30% or higher! Original Glue is a combination of Sour Dubb, Chocolate Diesel, and Chems Sister. The buds are forest green in color with orange, red, and brown hairs surrounded by an abundance of frosty sticky, resinous trichomes. The flavor profile is earthy with a diesel punch and hints of chocolate and pine with a pungent skunky finish. A lot of consumers have reported this strain of cannabis helping them control the symptoms of stress, depression, anxiety, PTSD, ADHD, migraine headaches, menstrual cramps, nausea, loss of appetite, and much more. The buzz is described as being a very relaxing, happy, and sleepy feeling one.
FAQ
How much THC is in Original Glue strain?
Answer: This strain contains about 30% THC on average.