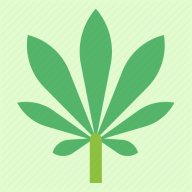 Usage & Effects
Papaya
Time of use
EVENING
Papaya
Typical Effects
SLEEPY
DRY EYES
CREATIVE
Papaya
Common Usage
DEPRESSED
ANXIETY
INSOMNIA
Papaya is an 80% Indica dominant cannabis strain. This potent, pungent Indica packs a punch with healthy hitting levels of THC coming in around 25% or more. This strain produces beautiful olive green colored nugs with fiery neon orange hairs. They are wrapped in an abundance of sticky, resinous trichomes that make these nugs very difficult to break up without a grinder. The flavor profile is earthy and sweet, with hints of tropical fruit and pine mixed with a skunky floral finish. Many people report the strain of cannabis helping them control the symptoms of stress, depression, anxiety, PTSD, insomnia, chronic pain, nausea, loss of appetite, and much more. The buzz is said to be a very relaxing and creative feeling, one that will eventually leave you sleepy and tired. It also comes with a very common side effect of dry eyes.
FAQ
How much THC is in Papaya strain?
Answer: This strain contains about 25% THC on average.