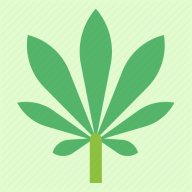 Peanut Butter Breath
THC Content
Peanut Butter Breath
CBD Content
Peanut Butter Breath
Hybrid content
Usage & Effects
Peanut Butter Breath
Time of use
EVENING
Peanut Butter Breath
Typical Effects
RELAXED
SLEEPY
HUNGRY
Peanut Butter Breath
Common Usage
DEPRESSED
TRAUMATIC STRESS
ANXIETY
Peanut Butter Breath is a 50/50 hybrid cannabis strain offering consumers the best of both worlds, giving them equal amounts of indica and sativa. Peanut Butter Breath was created crossing Mendo Breath F2 with Do-Si-Dos. The buds are bright green in color with neon orange hairs harvesting flashes of purple and white throughout them. The flavor profile is earthy and nutty, with an after breath very similar to a peanut butter cookie. Many people have reported this strain of cannabis helping them control the symptoms of stress, depression, anxiety, PTSD, chronic pain, menstrual cramps, nausea, loss of appetite, insomnia, migraine headaches, and much more. The buzz is described as being a very relaxing and sleepy feeling. It is also known to increase the appetite leaving consumers with a major case of the munchies.
FAQ
How much THC is in Peanut Butter Breath strain?
Answer: This strain contains about 28% THC on average.