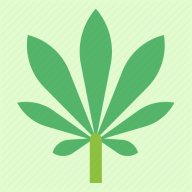 Pineapple Upside Down Cake
THC Content
Pineapple Upside Down Cake
CBD Content
Pineapple Upside Down Cake
Indica content
Usage & Effects
Pineapple Upside Down Cake
Time of use
EVENING
Pineapple Upside Down Cake
Typical Effects
RELAXED
HAPPY
ENERGETIC
Pineapple Upside Down Cake
Common Usage
MIGRAINES
PAIN
STRESS
Pineapple Upside Down Cake is a 70% Indica dominant cannabis strain. This delectably sweet variety of cannabis was created crossing Pineapple Trainwreck with Cookie Monster. THC levels average somewhere between 18 to 28%. The buds are bright green in color with fiery orange and red hairs dancing behind a sparkly sticky wall of potent, resinous trichomes. The flavor profile is earthy and nutty with hints of tropical fruit mixed with herbs and spice wrapped up by pleasingly sweet floral finish. Many people have reported this variety of cannabis helping them control the symptoms of migraine headaches, menstrual cramps, chronic pain, arthritis, nausea, loss of appetite, stress, depression, anxiety, and more. The buzz is described as a very happy and relaxing feeling. Some people even say this one has a bit of an energetic kick.
FAQ
How much THC is in Pineapple Upside Down Cake strain?
Answer: This strain contains about 25% THC on average.