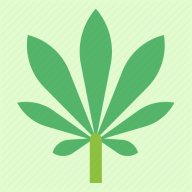 Punxsy Punch
Indica content
Usage & Effects
Punxsy Punch
Time of use
AFTERNOON
Punxsy Punch
Typical Effects
FOCUSED
RELAXED
SOCIAL
Punxsy Punch
Common Usage
DEPRESSED
ARTHRITIS
PAIN
Punxsy Punch is a 70% Indica dominant cannabis strain. It comes out of Punxsutawney Pennsylvania and is typically found in distillate form. The flowers are bright green to neon green in color with vivid swirly orange hairs and an excessively thick wall of sticky trichomes. Not much is known about the THC level, but judging by the reported effects, it is estimated to be somewhere in the 12 to 25 percentile area. The flavor profile is reported as being very citrusy and earthy with hints of diesel and berries followed up with a skunky finish. Many people have said this variety of cannabis helps them control the symptoms of depression, arthritis, chronic pain, stress, anxiety, PTSD, nausea, loss of appetite, insomnia, and much more. The buzz is reported to be very relaxing, focused, and social feeling.
FAQ
How much THC is in Punxsy Punch strain?
Answer: This strain contains about 0% THC on average.