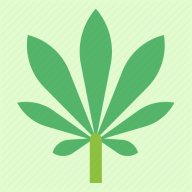 Purple Dragon
Sativa content
Usage & Effects
Purple Dragon
Time of use
AFTERNOON
Purple Dragon
Typical Effects
RELAXED
DRY EYES
COTTON MOUTH
Purple Dragon
Common Usage
DEPRESSED
A LOSS OF APPETITE
ANXIETY
Purple Dragon is a 60% sativa dominant cannabis strain. The sweet, succulent sativa has an average THC level of 18 to 24% or more. It was created crossing Blue Dragon and Purple Urkle. This gives Purple Dragon lineage from Mendocino Purps, Blueberry, and Sour Diesel, to name a few. The buds are moss green in color with orange hairs and an abundance of sticky, resinous trichomes. The trichome coverage is so intense it could gag a grinder. The flavor profile is tart and sweet, with hints of gas and musk wrapped up by a pleasing fruity finish. Many people have reported this variety of cannabis helping them control the symptoms of nausea, loss of appetite, depression, stress, anxiety, migraine headaches, chronic pain, arthritis, and much more. The buzz is described as being very relaxing. It is also known to come with the widespread side effects of dry eyes and cottonmouth.
FAQ
How much THC is in Purple Dragon strain?
Answer: This strain contains about 20% THC on average.