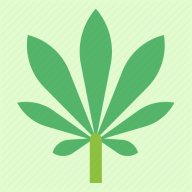 Queen Mother Goji
THC Content
Queen Mother Goji
CBD Content
Queen Mother Goji
Indica content
Usage & Effects
Queen Mother Goji
Time of use
EVENING
Queen Mother Goji
Typical Effects
RELAXED
SOCIAL
HAPPY
Queen Mother Goji
Common Usage
DEPRESSED
A LOSS OF APPETITE
ANXIETY
Queen Mother Goji is a 70% Indica dominant cannabis strain. This potent Indica has an average THC level of 25 to 30% or higher. She was created crossing Queen Mother with Snow Lotus and Nepali OG. This delectable pairing produces beautiful bright green colored buds wrapped in fiery red and orange hairs. These beautiful buds have an abundance of sticky, resinous trichomes in every nook and cranny of them. The flavor profile is sweet and spicy, with hints berries and punch wrapped up with a floral, earthy finish. Many people have reported this variety of cannabis helping them control the symptoms of stress, depression, anxiety, ADHD, PTSD, nausea, menstrual cramps, and much more. The buzz is said to be a very relaxing, happy, and social feeling.
FAQ
How much THC is in Queen Mother Goji strain?
Answer: This strain contains about 30% THC on average.