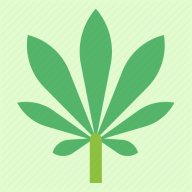 Usage & Effects
Remedy
Time of use
MORNING
Remedy
Typical Effects
RELAXED
SLEEPY
CREATIVE
Remedy
Common Usage
DEPRESSED
ANXIETY
MIGRAINES
Remedy is a 75% Indica dominant cannabis strain. This potent indica packs a punch of a different kind with high levels of CBD and low levels of THC. You can expect an average of 1% THC while getting 16% CBD from Remedy. The buds are bright green in color with red and orange hairs and a fine dusting of sparkly trichomes. The flavor profile is earthy and spicy with hints of herbs and woody forest-like finish. Many people have reported this variety of cannabis helping them control the symptoms of migraine headaches, anxiety, insomnia, PTSD, ADHD, nausea, loss of appetite, and much more. The buzz is said to be a very relaxing and sleepy feeling. It is also known to help spark creativity.
FAQ
How much THC is in Remedy strain?
Answer: This strain contains about 1% THC on average.