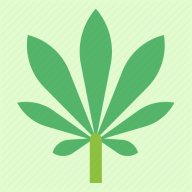 Usage & Effects
Runtz
Time of use
AFTERNOON
Runtz
Typical Effects
RELAXED
SLEEPY
HUNGRY
Runtz
Common Usage
DEPRESSED
ANXIETY
ARTHRITIS
Runtz is a hybrid variety of cannabis that not much is really known about. THC levels at best guess should come in somewhere between 12 to 24% based on consumer reports on the effects of this strain of cannabis. Rumor has it the buds are bright green with red hairs and plastered with trichomes. They are said to have blast of purple and blue throughout them. The flavor is reportedly earthy-sweet skunky, and floral. Consumers have reported the strain helping them control the symptoms of arthritis, depression, anxiety, and more. The buzz is said to be a very relaxing and sleepy feeling. It is also known to make people very hungry.
FAQ
How much THC is in Runtz strain?
Answer: This strain contains about 0% THC on average.
Where can I buy Runtz weed strain?