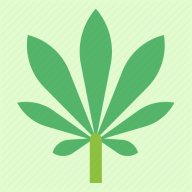 Usage & Effects
Sour Power
Time of use
AFTERNOON
Sour Power
Typical Effects
FOCUSED
RELAXED
PARANOIA
Sour Power is a 90% sativa dominant cannabis strain. This sweet, succulent sativa is a crowd-pleaser with very high levels of THC, averaging around 29%! It is a combination of East Coast Sour Diesel mixed with Star Bud. The buds are neon green and loaded with fiery orange hairs and an abundance of ooey-gooey frosty sticky, resinous trichomes. The flavor profile boasts hints of citrus mixed with berries and an earthy floral finish. Many people report this variety of cannabis helping them control the symptoms of stress, depression, anxiety, PTSD, chronic pain, menstrual cramps, migraine headaches, and much more. The buzz is said to be a very relaxing and focused one that encourages creativity.
FAQ
How much THC is in Sour Power strain?
Answer: This strain contains about 29% THC on average.