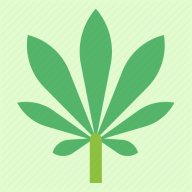 Usage & Effects
Star Pupil
Time of use
AFTERNOON
Star Pupil
Typical Effects
FOCUSED
RELAXED
HUNGRY
Star Pupil
Common Usage
DEPRESSED
A LOSS OF APPETITE
INSOMNIA
Star Pupil Is a 70% indica dominant cannabis strain. This potent indica averages a THC level of around 22% or more. It is said to have genetics from Pakistan, Afghanistan, and Thailand. The buds range from forest green to olive green in color, with red, orange, and yellow hairs dancing behind a thick sticky wall of resin-filled trichomes. The thick trichome coverage and heavy resin production make these buds nearly impossible to break up without a grinder. The flavor profile is earthy and sweet with hints of spice and fruit followed by a pleasing skunky floral finish. Many people report the strain of cannabis helping them control the symptoms of nausea, insomnia, a loss of appetite, stress, depression, anxiety, PTSD, chronic pain, arthritis, and much more. The buzz is described as being very happy, relaxing, and focused feeling. It is also known to spike the appetite causing a major case of the munchies.
FAQ
How much THC is in Star Pupil strain?
Answer: This strain contains about 22% THC on average.