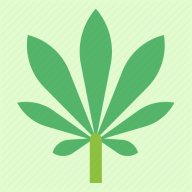 Sunset Sherbet
THC Content
Sunset Sherbet
CBD Content
Sunset Sherbet
Indica content
Usage & Effects
Sunset Sherbet
Time of use
EVENING
Sunset Sherbet
Typical Effects
FOCUSED
RELAXED
COTTON MOUTH
Sunset Sherbet
Common Usage
DEPRESSED
A LOSS OF APPETITE
TRAUMATIC STRESS
Sunset Sherbert is an 85% Indica dominant cannabis strain from which you can expect an average THC level of around 24%. This strain was created crossing Girl Scout Cookies with BlackBerry Kush, aka Pink Panties. The buds are bright green in color, with rustic orange, red, and brown hairs dancing behind a very generous coat of sticky sparkly resin-filled trichomes. The flavor profile is earthy and dank with hints of hash and skunk followed by a fruity floral finish. Many people report this variety of cannabis helping them control the symptoms of nausea, loss of appetite, stress, depression, anxiety, PTSD, chronic pain, and much more. The buzz is said to be a very relaxing and focused feeling. A very common side effect of this strain of cannabis is cottonmouth.
FAQ
How much THC is in Sunset Sherbet strain?
Answer: This strain contains about 24% THC on average.