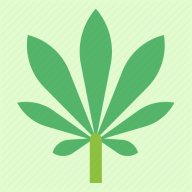 Usage & Effects
Tangerine
Time of use
AFTERNOON
Tangerine
Typical Effects
FOCUSED
RELAXED
CREATIVE
Tangerine
Common Usage
DEPRESSED
A LOSS OF APPETITE
ANXIETY
Tangerine is a 50/50 hybrid cannabis strain. This is beautifully balanced hybrid gives consumers the best of both sides of the spectrum, offering equal amounts of indica and sativa. THC levels average around 18% Plus, there's about 2% CBD. This strain lives up to its name, having gorgeous bright green nugs colored with tangerine orange hairs. These beautiful buds are loaded with an abundance of sticky, resinous trichomes. The flavor profile is everything you would think, packed full of citrus flavors such as tangerine, orange, mango, and pineapple. Many people report this variety of cannabis helping them control the symptoms of insomnia, migraine headaches, loss of appetite, nausea, stress, depression, pain, PTSD, and much more. The buzz is said to be a very relaxing, focused, and creative feeling one.
FAQ
How much THC is in Tangerine strain?
Answer: This strain contains about 18% THC on average.