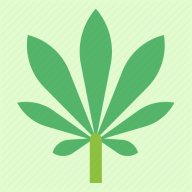 Thai Sticks
Sativa content
Usage & Effects
Thai Sticks
Time of use
AFTERNOON
Thai Sticks
Typical Effects
FOCUSED
RELAXED
HAPPY
Thai Sticks
Common Usage
DEPRESSED
A LOSS OF APPETITE
MIGRAINES
Thai Sticks is a 100% sativa dominant cannabis strain. This is more of a method of consuming cannabis than an actual strain. It incorporates the landrace Thai cannabis strain, which is skewered onto thin bamboo sticks. The bud is then fastened to the sticks using fibers from the Cannabis stalk. It is then dipped in hash oil before being burned. The flavor profile is unique and one of a kind. It is said to be very earthy and peppery. Many people report this variety of cannabis helping them control the symptoms of nausea, migraine headaches, depression, and more. The buzz is said to be a very happy, relaxing, and focused feeling.
FAQ
How much THC is in Thai Sticks strain?
Answer: This strain contains about 18% THC on average.