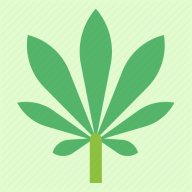 The Big Dirty
Hybrid content
Usage & Effects
The Big Dirty
Time of use
AFTERNOON
The Big Dirty
Typical Effects
RELAXED
HUNGRY
HAPPY
The Big Dirty
Common Usage
DEPRESSED
A LOSS OF APPETITE
ARTHRITIS
The Big Dirty is a hybrid variety of cannabis that blends together Black Raven with Tangie or Tangie with White Fire OG, depending on who you ask. THC averages around 15% in this variety of cannabis. The buds are light green to forest green in color, with orange hairs dancing behind a thick sticky wall of chunky resinous trichomes. The flavor profile is sweet and earthy, with hints of citrus and a pine-like finish. Many people report this variety of cannabis helping them control the symptoms of chronic pain, arthritis, migraine headaches, nausea, loss of appetite, stress, depression, anxiety, PTSD, ADHD, and more. The buzz is said to be a very happy and relaxing one that spikes the appetite leaving consumers with a major case of the munchies.
FAQ
How much THC is in The Big Dirty strain?
Answer: This strain contains about 15% THC on average.