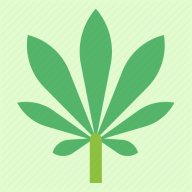 Usage & Effects
The Boss
Time of use
EVENING
The Boss
Typical Effects
FOCUSED
RELAXED
SOCIAL
The Boss
Common Usage
DEPRESSED
The Boss is a 60% sativa dominant cannabis strain. It has a combination of genetic lineage from Blueberry, Haze, and The Purp. THC and CBD levels are a bit of a mystery with this variety of cannabis. What is known as the buds are olive-green to forest green in color with gorgeous pops of purple and blue throughout them. They are wrapped in orange hairs and enough sticky resin-filled trichomes to gag any grinder. The flavor profile is supposed to be sweet and exotic, with hints of mango, raspberry, and banana. Those who have tried this strain of cannabis say that it is great at helping tackle the symptoms of depression, stress, anxiety, PTSD, and more. The buzz is reported to be a very relaxing and focused feeling one.
FAQ
How much THC is in The Boss strain?
Answer: This strain contains about 0% THC on average.