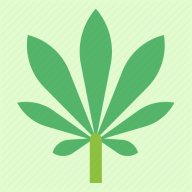 Usage & Effects
The Doctor
Time of use
EVENING
The Doctor
Typical Effects
RELAXED
SLEEPY
SOCIAL
The Doctor
Common Usage
DEPRESSED
ANXIETY
INSOMNIA
The Doctor is an 80% indica dominant variety of cannabis. This particular cannabis strain has an average THC level of around 23% or more. It was created using Super Skunk, Great White Shark, and landrace cannabis strain out of South Asia. The potent pairing of cannabis strains produces dark green buds with orange, red, and brown hairs hiding behind a thick wall of chunky resin-filled trichomes. The flavor profile is earthy and sweet, with hints of citrus and a skunky finish. Many people have reported this variety of cannabis helping them control the symptoms of insomnia, migraine headaches, depression, stress, anxiety, PTSD, arthritis, chronic pain, and much more. The buzz is described as a very relaxing and social one that eventually will leave you tired and sleepy.
FAQ
How much THC is in The Doctor strain?
Answer: This strain contains about 23% THC on average.