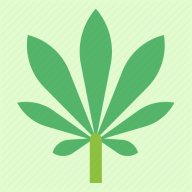 Usage & Effects
The Gift
Time of use
MORNING
The Gift
Typical Effects
FOCUSED
RELAXED
SLEEPY
The Gift
Common Usage
ARTHRITIS
INSOMNIA
PAIN
The Gift is a 70% sativa dominant cannabis strain. This sweet, succulent sativa is not packed with THC; instead, it is loaded with CBD. You can expect an average of 1% THC and 20% CBD. This places this variety of cannabis under the category of industrial hemp. It is said to have bright green-colored buds with orange and brown hairs with a pleasantly surprising amount of sticky, resinous trichomes. The flavor surprises most with a sweet earthy taste wrapped up by a minty finish. A lot of people have reported this variety of cannabis helping them control the symptoms of insomnia, chronic pain, arthritis, stress, depression, anxiety, and much more. The buzz is said to be very relaxing and focused before leaving you tired and sleepy.
FAQ
How much THC is in The Gift strain?
Answer: This strain contains about 1% THC on average.