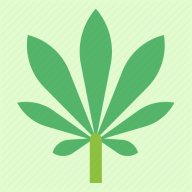 Usage & Effects
The Lime is a hybrid variety of cannabis. It is said to have been created crossing Cactus Cooler and The Original Lemonade. THC averages somewhere around 14% or more. The buds are bright green with fiery red hairs and loads of sticky, resinous trichomes. The flavor profile is earthy and citrusy with a strong lime finish. Not much is known about the medicinal qualities or attributes of this particular variety of cannabis. The handful of people who have tried it say that it is great at helping with headaches, nausea, insomnia, and chronic pain. They report the buzz to be a very relaxing one that leaves you tired and hungry.
FAQ
How much THC is in The Lime strain?
Answer: This strain contains about 0% THC on average.