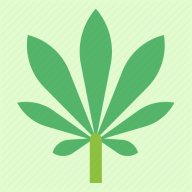 Usage & Effects
The Wife
Time of use
MORNING
The Wife
Typical Effects
FOCUSED
RELAXED
SOCIAL
The Wife
Common Usage
ARTHRITIS
MIGRAINES
PAIN
The Wife is a unique variety of cannabis that produces exceptionally high levels of CBD and virtually no THC. You can expect an average of 1% THC and 20% CBD from this variety of cannabis created by the breeders of Terrapin Care Station in Colorado. The buds produced are light green in color with orange, red, and brown hairs. They are slathered behind a very sticky thick wall of chunky resinous trichomes. The flavor profile is surprising, with hints of banana, berries, and cherries wrapped up with an earthy finish. Many people have reported this variety of cannabis helping them control the symptoms of insomnia, migraine headaches, chronic pain, arthritis, menstrual cramps, stress, depression, anxiety, and much more. The buzz is described as being a very relaxing, focused, and social feeling one.
FAQ
How much THC is in The Wife strain?
Answer: This strain contains about 1% THC on average.