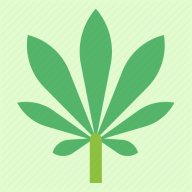 Usage & Effects
TJ's CBD
Time of use
MORNING
TJ's CBD
Typical Effects
FOCUSED
RELAXED
HAPPY
TJ's CBD
Common Usage
DEPRESSED
ANXIETY
ARTHRITIS
TJ's CBD is a hybrid cannabis strain bred specifically for a potent CBD profile. With this particular strain of cannabis, you can expect low THC levels coming in around 8%. However, CBD averages around 12%. TJ's CBD produces forest green to olive-green colored buds with red and orange hairs. Tj's CBD has no shortage of sticky resin-filled trichomes as they blanket every nook and cranny of these beautiful nugs. The flavor profile is earthy and spicy with a hint of hops and a slightly sweet floral finish. Many people have reported this variety of cannabis helping them control the symptoms of stress, depression, anxiety, chronic pain, arthritis, migraine headaches, nausea, loss of appetite, insomnia, and much more. The buzz is described as being a very relaxing, happy, and focused feeling one.
FAQ
How much THC is in TJ's CBD strain?
Answer: This strain contains about 8% THC on average.