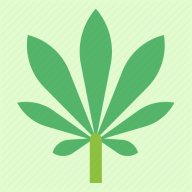 Usage & Effects
Trash
Time of use
AFTERNOON
Trash
Typical Effects
FOCUSED
RELAXED
HAPPY
Trash
Common Usage
DEPRESSED
ARTHRITIS
PAIN
Trash is a 70% Indica dominant cannabis strain. This potent, pungent Indica has an average THC level of 19% or more. It is a combination of Afghani Hash Plant mixed with Purple Trainwreck. This combination of genetics produces forest green-colored buds with dark red hairs and an abundance of frosty white trichomes that make them very difficult to break up by hand. The buds are known to have brilliant flashes of purple and blue throughout them, thanks to their Afghani lineage. The flavor profile is earthy, pungent, and sweet, with a hint of pine and a floral finish. Many people report this variety of cannabis helping them control the symptoms of stress, depression, arthritis, chronic pain, migraine headaches, nausea, loss of appetite, and much more. The buzz is described as being a very happy, relaxing, and focused feeling one.
FAQ
How much THC is in Trash strain?
Answer: This strain contains about 19% THC on average.